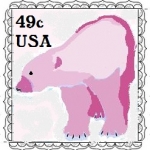 Loturi trimise:
184
Loturi primite:
180
Loturi în progres:
6
Stele primite:
4.88
Ţara:
Statele Unite ale Americii
Limbi:
English
Membru din:
17 Ianuarie 2017
Ultima activitate:
16 Noiembrie 2022
UPDATED: January 2022

I've decided to focus my trading efforts on this site to my primary collection. I try very hard and spend a lot of time fulfilling other swappers' wishes and I sooooo appreciate it when someone does the same for me!

To make it as simple as possible, please send fauna (animals, insects (esp. bees & butterflies!), sea mammals, birds) & flora (flowers & flowering plants, but please also include any berry bearing plants, fungi (mushrooms) and mosses) from the following countries, regions & territories and any surrounding waters:

Aland
Alaska (USA)
Antarctic Territories (any)
Belarus
Croatia
Estonia
Denmark
Faro Islands
Finland
Greenland
Iceland
Latvia
Nederlands
Norway
Shetland Island (any Channel islands or UK/BR isles)
Siberia (Russian territory)
Slovakia
Slovenia
Sweden
Switzerland

If you want to include other countries, please try to send fauna & flora from the antarctic, arctic, polar, sub-arctic, tundra, taiga regions. Animals (including sled dogs), sea mammals birds, insects (esp bees & butterflies). You can include any animals that are all white, shown in snow or have arctic, arctos, arcticos, antarctic, snow, snowy, ice, white, blanc, polar, Siberian, Canadian or Alaskan in their name.

Please include any extinct, prehistoric, fossils, constellations, artwork, cartoons etc. related to the above.

You can also include anything related to ice or snow.. snow globes, snowmen/people. ice crystals, snowflakes, snowy landscapes, icicles... and ice hockey!!!!!!!!!! (Let's Go BLUES!!!!!!!)

I'm fine with receiving CTOs & cinderellas, Christmas & Easter seals, in my themes. Please do not send the plain, boring, uninteresting, available by the millions small stamps everybody has a ton of already.

If you don't have enough of the above to fulfill the swap, please fill the number with general fauna, or even flora and fauna. If you have to include general flora, I'd prefer pink and pink-y purple-y flowers.

Thanks!