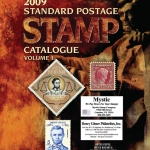 Loturi trimise:
91
Loturi primite:
92
Loturi în progres:
8
Stele primite:
4.92
Ţara:
Brazilia
Limbi:
Portuguese, English, Spanish, German and French
Membru din:
13 Decembrie 2018
Ultima activitate:
03 Decembrie 2022
ATTENTION : Due to Covid-19, the Brazilian Post Office doesn´t send or receive mail from Asia (Brunei and Kazakhstan), Africa, Oceania, some Islands (like Canarias Island) and all South/Central American countries.
ATTENTION 2 : When making a shipment to me, please seal the envelope well with duct tape because I am having constant problems of theft of content and letters and still could not solve.

Suggestion for sending:
Stamps after Y2K (if you have only MINT stamps, its ok) / Brazilian stamps / European stamps in Euro / Soviet Union, Russia and New Republics / Central, Eastern and Southeastern Europe stamps after Y1999 / Topical stamps / CEPT stamps / UN stamps / ONU stamps / Islands stamps and small countries stamps
NEW STAMP COLLECTION (Healthy / Medicine / Diseases / WHO)

NO Cinderella stamps or CTO's (DPRK, Ajman, Fujeira, Sharjah and others cto's)

Prefer LARGE stamps than MEDIUM and SMALL ones (accept 10%)

Also collect postcards, banknotes and coins

Take care, safe and healthy in this "crazy" world.